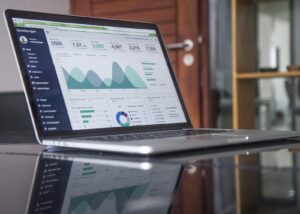 If you own a home service business, it's likely that the past couple of years greatly impacted your business model. Many home service businesses had to adapt to life during and after the pandemic, which drastically changed the digital marketing environment for the home services industry.
The digital landscape is competitive, but it's the best place to attract and convert new leads. But with so many marketing channels and strategies available, it's easy to get overwhelmed. That's why we've put together the 3 strategies your home service business needs to thrive online.
1. Local SEO
76% of people who search for a business on their phone visit it within the day. Most homeowners use online search engines to find the services they need, and you need to make it easy for them to find you. Ultimately, your digital presence—website, social media, advertisements—needs to be optimized for local searches through online channels.
The best place to start with your local SEO strategy is to stay on top of your Google My Business listing. Check out the BKXX Enterprises Google My Business Ultimate Package and Burn Package to help you get your business on the map.
2. PPC Advertising
Pay-Per-Click advertising has been on the rise in recent years and is one of the most popular forms of digital advertising available today. The PPC model ensures that you only pay when someone clicks on your ad—hence the name. PPC is one of the best ways to capture ready-to-buy leads as they show up on top of search engine results to attract attention quickly. Consumers will most likely read through paid ads before moving to organic search results, making it the prime location for qualified leads.
At BKXX Enterprises, we provide customized PPC advertising campaigns to give you results while saving you time, effort, and money. Please take a look at our Fuel Package to learn more.
3. Customer Reviews

Getting your business to show up on search results is half the battle won, but now it's time to convert those leads. With access to so much information, it's no surprise that 95% of consumers read reviews before making a purchase. Customer reviews directly impact your bottom line—they empower customers to make informed decisions and help the customer experience. Reviews allow businesses to validate customer satisfaction, demonstrate accountability, and engage with their audience.
Our Ember Package doesn't just manage your reviews but takes care of your listings, social marketing, advertising intelligence, website, and more. We've got you covered.
BKXX Enterprises offers packages for all your marketing needs. Whatever a home service business needs to scale online, you'll find it here. Get in touch with us to see how we can help your business reach new heights and dominate the market.