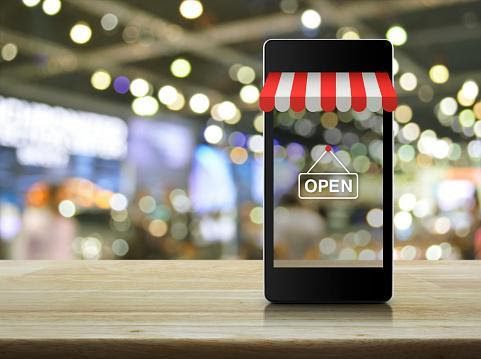 Getting information has become easy after the emergence of the digital era. Many people prefer to look for business information online before making purchases. That's why small businesses must list important information and share an online summary with customers.
Accurate listings are a significant part of promoting businesses. Unfortunately, most of these businesses have not realized listing needs. Here's what you need to know to dominate your local market with an online presence.
What Are Business Listings?
Business listings in today's era refer to the online summary of the critical information shared with customers. This information typically includes company address, contact details, official website, operation hours, customer care number, etc.
Information acts as a base for your customers to research, find, and contact your business at the time of need. It is critical to understand why accurate listings are essential for your business. Here are some reasons why small businesses should invest in accurate listing solutions.
Why Is It Important for Small Businesses to Maintain Accurate Listings?
Reason 1: To Improve Customer Reach
An online search is the first step a person takes before visiting a store in order to find out the location and the contact information of a preferred company. In older times, word of mouth was the only way to reach businesses and fetch information about them. Today, the internet has made the lives of people a lot easier.
Customers can find and contact you easily by using accurate listings, which makes it easier for them to locate and contact you. The purpose of this is to make your business more accessible to your target audience by giving them the necessary information to visit you.
Reason 2: To Build Trust
The purpose of an accurate listing is to make customers well-informed about your presence and reach. Keeping the target audience informed about any change in location or adding a store location wins their trust. For instance, if a person wants to visit your business location and the wrong listing makes them unable to find you, they probably won't search for your business again.
People enjoy feeling appreciated when your company communicates with them any change in information. It ultimately helps build trust that is of utmost importance in strengthening buying decisions.
Reason 3: To Boost Search Engine Ranking
A proper business listing helps to improve the search engine ranking of your brand. Inappropriate or incomplete listing negatively impacts the ranking of your business. Making a small change to the information you provide online can also affect your ranking.
With correct and well-maintained listings, businesses can boost website traffic and online visibility. Both of these factors contribute to improved search engine rankings.
Small businesses face several challenges in promoting products and services. No company takes the risk of losing customers because of incomplete or no listings at all. At BKXX Enterprises, we provide you with highly efficient and effective listing solutions to improve your online presence. In order to improve your SEO ranking and build a loyal customer base, our team will tailor data from every corner of the web and communicate relevant information to the customers. Contact us today or visit our website to know more about our services.