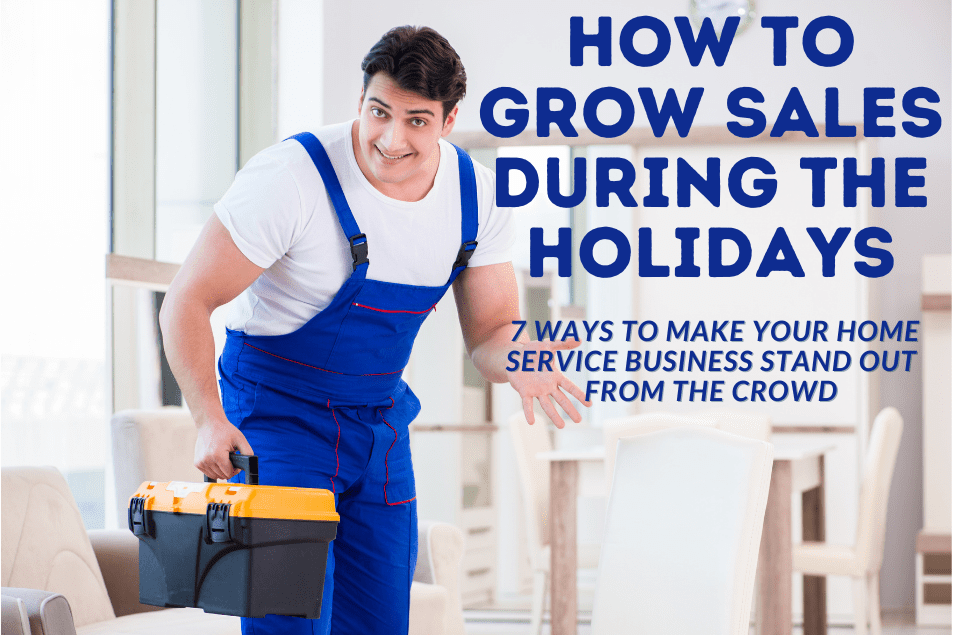 The holiday season is almost here! For many small, local businesses, the holiday shopping season is a major source of revenue but for home services businesses, the cold winter months spell a period of revenue stagnation. If you're looking to increase your sales and attract more clients, you've come to the right place. Keep reading for some top tips on how to grow sales during the holiday season.
Offer a Sale
One of the simplest strategies that you can employ to get more customers into your business during the holidays is to offer a sale or discount on certain services or products. Discounts or free add-ons are a popular way to catch the attention of prospective customers looking to start a home project before the holidays begin. Most people are looking to find the best deal and fastest turn-around possible so they can still maximize their holiday spending.
Offer a Free Gift
As the saying goes—give a little, get a little! Offering a gift with your completed project is a great way to attract new customers and possibly get return business or referrals. A gift included with your service doesn't have to be extravagant; if you are renovating a new homeowner's kitchen, why not welcome them to their new home with a wreath for their front door, or a bottle of champagne? Is your client a young family or expecting a new bundle of joy soon? Perhaps some teddy bears for the little ones might be in order.
Scale Up Your Video Promotions
Video-based marketing strategies, such as TikTok videos and Instagram Reels, are all the rage right now. As the holiday season approaches, consider incorporating videos into your content strategy. Try a reveal video showcasing how you transformed a section of your client's home from "drab" to "fab" or showing your team doing a catchy dance together. The more videos that you can publish for your followers to watch and share, the more potential clients you'll reach.
Stay Active on Social Networking Sites
Social media is an easy way to connect and engage with your community. Over 70% of people in the United States have at least one social media account. Posting on a regular basis will help cement your business's brand in your audience's eyes, so when they need the services you offer, they'll think of you first.
Reconnect with Your Clients
It's common to reach out to friends and relatives with updates on your family's annual adventures through a humble holiday card.
With your home services business, you can achieve the same thing, after all, if you serve people, you're in the business of building relationships. So dust off that client list and get to work!
Focus on Solving Holiday-Related Problems
The holidays are a time for fun, but they can also cause stress as people try to accomplish long lists of shopping, decorating, cooking, and other tasks. You might not be able to adapt your services to the holiday season. When you can't, consider focusing your marketing on how your services can free up people's time so they can enjoy the holiday season or get more done this holiday season.
Sponsor Holiday Events/Causes
Consider supporting causes that are in line with your company's mission or the audience you serve. Organize fundraisers, virtual events, projects with monetary donations, or mobilize your employees as volunteers.
Why not provide your lobby as a drop-off location for a toy or food drive if you have the space? Whether you engage in physical or virtual holiday activities, your business can share good cheer while promoting your brand—the ultimate win-win!
Ready to take your business's marketing strategy to the next level? BKXX Enterprises is here to help you dominate your local market! Visit our website to see our complete list of marketing services, including social posting, search engine optimization, email marketing, and more.