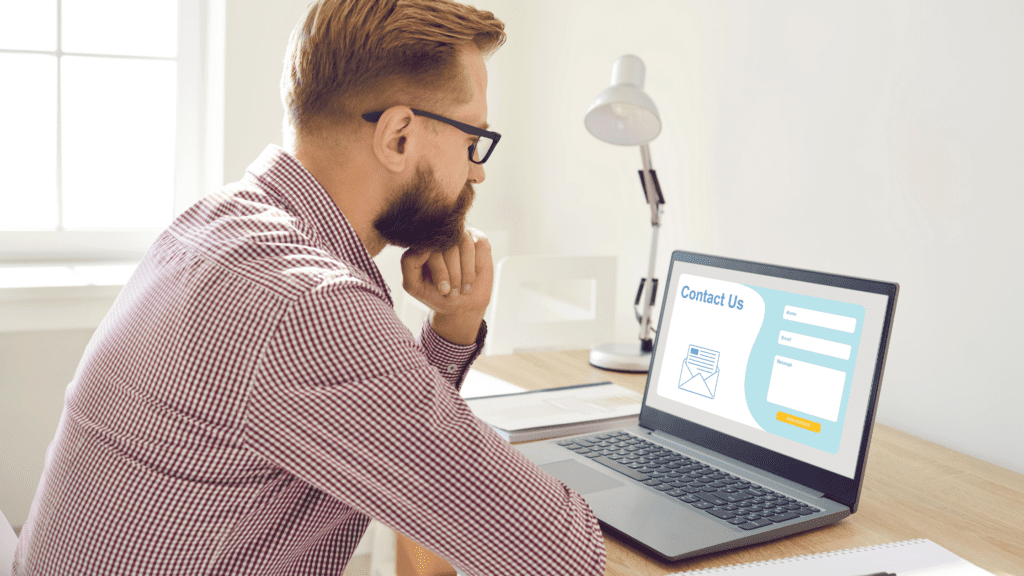 If you want to generate more leads for your business, you need to create effective lead generation landing pages. A good landing page will convert casual website visitors into leads interested in what you have to offer. This blog post will discuss some of the top-performing landing page designs that generate the most leads. We will also provide tips on how you can create a landing page that is tailored to your specific business needs. Thanks for reading!
What is a landing page?
A lead capture page, also known as a landing page, is a web page that is designed to collect lead information from potential customers. Lead capture pages usually have forms that ask visitors for their contact information, such as their name, email address, and phone number. They may also include other fields such as job title or company size. Landing pages are typically used in lead generation campaigns, where businesses use them to promote offers or free resources in exchange for visitor contact information.
What makes a good landing page?
An effective lead capture page must be tailored to your specific offer and target audience. It should have a clear and concise headline that tells visitors what you offer. The body of the landing page should provide more details about the product or service that your company offers in a manner that sells the visitor on why your solution is the best solution for them.
How should my landing page look?
Looking good is only a percentage of the battle to getting the prospects' information.
Some of the ugliest landing pages are making their owners millionaires because the hook and story in the ad drew them in, and the landing page had an irresistible offer attached to it.
There are still rules to follow when it comes to landing page design.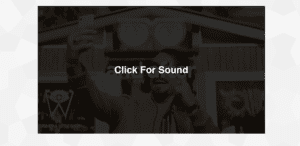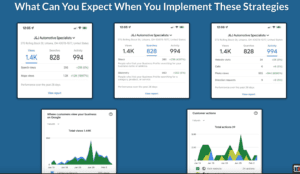 1. The headline should be clear and to the point.
The headline is the first thing visitors will see when they land on your page, so it is vital to grab their attention as soon as the page loads. The best headlines convey a fear of loss or an increase in desire to achieve a goal. In the example above, the goal is to tell the visitor how they can get more exposure from Google in 8 steps at no cost to the company.
2. Use images and videos to break up the text
People are visual creatures, so using images and videos on your landing page can help break up the flow of your page and keep them moving through your landing page.
Attention spans are at an all-time low. Your visitors don't have the time to read large blocks of text. Keeping the text on the page short and easy to read will increase the landing page's conversion rate.
3. Use testimonials and social proof.
Testimonials from happy customers can help to build trust with your potential leads. You can also use social proof to show the legitimacy of your offer. The herd mentality compels people to follow the crowd.
I'm sure you have heard keeping up with the Jones'? It's kind of like that.
4. Use a CTA that stands out.
Your lead capture page should have a clear call-to-action (CTA) that tells visitors what you want them to do. Prospects need to be taken by hand and told what to do. Bold calls to action will draw their attention and move them to take the action you want them to.
Putting It Into Practice
At this point, you may be thinking, "great; I have the basic framework. Where do I build my landing page?"
If you're looking for an easy way to build a high-converting landing page, we recommend using ClickFunnels. ClickFunnels is a lead capture page builder that makes it easy to create beautiful pages without any design or coding experience. Plus, they have a wide variety of templates that you can use to get started.
Creating a landing page with ClickFunnels is simple. Just choose one of their pre-designed templates, then customize it to match your brand and offer. Once you're happy with your design, publish and share your page to start collecting leads!
So if you are looking for a powerful landing page and funnel builder?
Look no further!
Clickfunnels is the most user-friendly landing page builder on the market. It's perfect for anyone who wants to create high-converting pages without coding experience. Plus, it integrates with all of your favorite tools so that you can build your entire business in one place.
Get your next or first funnel built in the next 14 days
There are several membership levels in Clickfunnels.
The basic membership starts at $147/mo and allows you to build twenty funnels and gives you access to excellent sales funnel training through Funnel Flix.
With ClickFunnels Funnel Hacker Plan, you can create unlimited funnels, pages, and email sequences. In addition you get advanced analytics and the all new liquid theme editor.
With both plans, you can create lead generation landing pages and follow up funnels right inside Clickfunnels, so you never have to worry about how to generate high-quality leads again. And if that wasn't enough, you can try this powerful software free for 14 days!
Sign up for a free 14-day trial today! You won't regret it.
Landing pages are essential for capturing leads and turning them into customers. By understanding the four crucial elements of a high-converting landing page, you can create pages that increase your chances of converting visitors into leads. If you want help designing or optimizing your landing pages, Clickfunnels offers an easy-to-use platform that requires no coding skills. Contact us today to learn more about how landing pages can help you acquire more leads for your business.